The positive synergy effect for your health care...
Together with Gunser, blu can now offer the full product range and comprehensive consultations on everything from small to larger medial aids to improve your fitness, or to support you through your ongoing therapie. We have made it our task to support your body with the best means of orthopedic technology. Sometimes it is difficult, but sometimes the solution is very simple. We will always use our skills and our products in a targeted manner to relieve you of as much ballast as possible. This will make life easier for you again.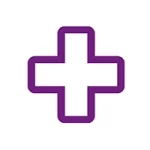 Orthopedic technology is a specialist area that contains a huge range of options for supplying aids such as bandages, orthoses or orthopaedic shoe insoles.
Do you want a modern bandage that does its job discreetly with a targeted effect? It should be as thin and light as possible, and still have the full functionality to improve your condition and abilities? For some, it's about top athletic performance, for others, they want to be able to climb stairs pain-free again. Whatever your motive may be, we will provide you with the right tool. Basically, the main function of the bandages is their compression effect, which they often achieve through many combined design features. If you still have doubts about the benefits, please contact us without obligation. We are glad to be here for you.
Excerpt from our range of bandages:
ankle bandages
knee bandages
back bandages
hip bandages
shoulder bandages
elbow bandages
wrist wraps
waist bands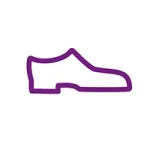 Orthopaedic shoe technology
In orthopedic shoe technology, we can professionally provide you with individual, custom-made orthopedic shoes, shoe adjustments and footbeds adapted to diabetes. Our master orthopedic shoemakers and their team are available to provide you with support in this highly relevant area.
This gives us more options to choose the right therapy for you. Shoe adjustments are normally carried out almost invisibly on your own shoes and can be highly effective, especially in connection with the supply of insoles. Serious mobility restrictions are compensated for by the individual production of orthopedic shoes. We ensure the demanding care of patients with diabetic foot syndrome by using the most modern pressure measurement systems and materials.
Shoe adjustments are made on your own shoes and can often be very effective in connection with the supply of insoles. These changes to your shoes are not usually noticeable, but are only discovered by professionals with a trained eye. Let yourself be surprised.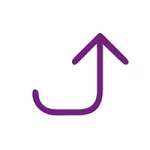 In order to meet your special requirements, we have specialized in making numerous products for you according to your individual measurements. If the ready-made aids cannot achieve the required fit and function, custom-made products are the right choice for you.
In the production of insoles, this procedure has established itself as the standard due to the very good results. But products made especially for you can also be absolutely useful and indispensable in many other areas. If a usually more expensive custom-made treatment cannot be avoided due to the special body shape to achieve the therapy goals, the statutory health insurance companies usually cover the costs incurred. In the meantime, we have stocked up our workshop equipment to such an extent that we are in the fortunate position of being able to produce custom-made orthoses for you. Our specialist staff will be happy to provide you with detailed information about the possibilities and special criteria for custom-made fittings.
Corsets in the orthopedic technical sense are made-to-measure back supplies that are worked out differently by our specialists depending on the clinical picture. The unique selling point is that these can be designed to fit perfectly and be highly functional, even with special body shapes. A sub-form is the waist belt, the main effect of which is to support the body.
In our branches we offer you a comprehensive range of small helpers to support your therapy. But even without an existing therapy, you will find products from us that will help you to strengthen your health and avoid expensive treatment. The spectrum of your options ranges from the handy training device for your pocket to the oversized gymnastics ball.
But even if you need to take it easy, you will find what you are looking for with us. For example, you can look forward to products to care for and facilitate the handling of your orthopedic aids, as well as fully automatic blood pressure monitors to conveniently monitor bodily functions. Please visit us. We're here to help.
Electrical muscle stimulation (EMS) is a good and well-established therapy for supporting muscle building after injuries or surgical interventions. It is usually prescribed in addition to classic physiotherapeutic methods and thus strengthens muscle building. A TENS device is used to reduce chronic pain conditions through stimulation currents. Different programs and intensities, which can be set individually, prevent a habituation effect and ensure effective pain reduction.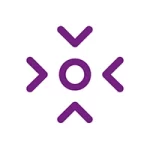 There can be many different reasons for applying pressure to a body region in a targeted manner and in the most sensible way. Longer flights and performance support in sports tend to be more pleasant occasions. To name a few typical examples, those affected often suffer from venous problems, varicose veins, swelling, lymphatic or lipoedema. Our professional team can offer each of these patients the best possible care thanks to our high-quality compression stockings, which can be custom-made if required.
We have at least one certified specialist for flat knit supplies in all our branches and can therefore offer a wide range of supply options.
Individual flat-knit compression stockings are primarily used for the effective treatment of lymph or lipoedema. The special manufacturing method opens up possibilities that go far beyond the spectrum of normal circular knitted goods.
Put simply, these stockings are less stretchy, so they offer greater resistance to congestion and the associated swelling. In addition, due to the special knitting technique, many individual design criteria can be selected. The high complexity of the supply requires absolutely careful planning and measures by regularly trained specialists. We offer you this know-how and we look forward to sharing it with you.
* In the case of privately insured persons, the insured person is usually responsible for clarifying the costs. We would be happy to provide you with a cost estimate.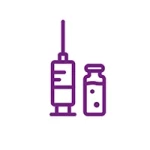 Practice equipment & supplies
- Fachhandelsangebot -
We offer medical practices and clinics a clear concept for simplified procurement of consultation hours and practice needs. These are urgently needed materials such as syringes, swabs, disinfectants, plasters and much more.
It is really amazing how many different products are used every day and how complex the selection seems. We have been successfully supporting numerous institutions for several years. Our system is as clear as possible because it is individually tailored to each customer. Due to our comprehensive product portfolio, we can serve as a single fixed point of contact for the sake of simplicity. It can be so easy. Contact us!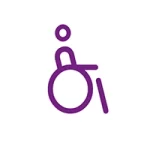 Do you have a limited range of motion due to an illness or disability and need small or large helpers for your everyday life?
The rehabilitation technology makes you mobile and makes your everyday life easier.
Do you want to move independently again, expand your range of motion and be mobile without pain? It should be as light as possible, fit well, look good and be easy to use? We would be happy to help you choose the product that suits your needs. Together we will find the right tool for you.
If you are still unsure or are afraid of contact, give us a call, we will advise you without obligation and will be happy to arrange a personal appointment.
Excerpt from our range:
Rollators/ walkers
Electric pushing aids and additional drives
electric wheelchairs
multifunctional wheelchairs
Individually adapted active and special construction chairs
Movement trainers and therapy devices

After the loss of limbs, it is possible to compensate with the most modern prostheses. Depending on the degree of mobility and requirements, we work out an optimal care concept together with the treating doctor, therapist and the person concerned.
The prosthesis is modular to mimic the mobility and functionality of the leg. The construction is flexible so that the individual components, such as the prosthetic foot, can be perfectly matched to the wearer. The liner is used to connect the residual limb to the socket of the prosthesis. The connection mechanism between the residual limb, liner and prosthesis is different.
In the case of a cushion system, attachment to the fixed prosthesis shaft is achieved via a knee cap or, in the case of a distal closure, using the connecting pin.